It seems like every golf tournament I watch, the broadcasters or people I'm watching with will throw out comments like, "I don't understand why he hasn't won more", "Why hasn't he won more majors?" or something to that effect. The answer to that question is... because Tiger keeps winning everything, duh. So I thought I'd take a look at the list of runner-ups to Tiger Woods at each of his 13 major tournament victories:
1997 Masters - Tom Kite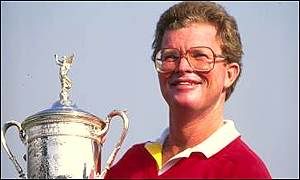 Would have been his 2nd major, alongside the 1992 US Open. Not sure it would have changed his place in history much, or even his
place in Tom Henke's Army
.
1999 PGA Championship - Sergio Garcia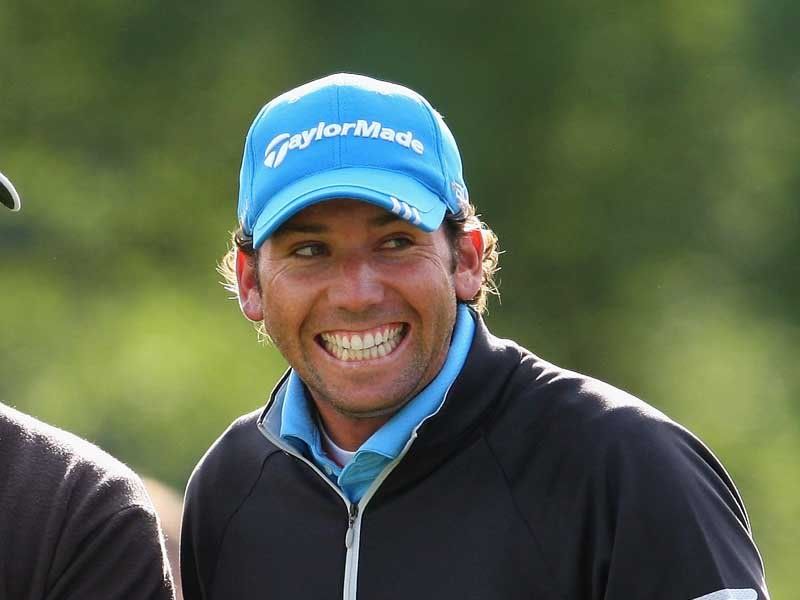 Would be his only major, and would probably make him an even more arrogant, unlikeable prick. To think that everyone loved this guy back when, mostly because of the shot pictured here.
2000 US Open - Ernie Els and Miguel Angel Jimenez (tie)
Would have been Ernie's 3rd major at the time (would be his 5th overall as it stands today, including the next one listed). Would've been the Mechanic's first major, and I'm sure it would've only accelerated the insufferably snobby PC way CBS broadcasters pronounce his last name (hee-men-ETH).
2000 British Open - Ernie Els and Thomas Bjorn (tie)
Would have been Ernie's 4th at the time, 5th overall. Would stand as Bjorn's only major, but surely would not have dampened his chances to blow another 14 or so tournaments later in his career.
2000 PGA Championship - Bob May
Would have been his only major, but surely would not have dampened his chances to completely fall off the face of the earth. Seriously, that's the biggest picture of him I can find.
2001 Masters - David Duval
2 majors for Duval, but still would have been known to many as "That Douchebag With the Sunglasses." Still, considering this guy's confidence issues, and how much he valued winning the Masters, there's a good chance Duval would have went on to dominate most of the next couple years.
2002 Masters - Retief Goosen
He'd have 3 majors (this would be his 2nd), and put him over the top and probably thought of as one of the best golfers of this generation. And the most electrifying personality on the PGA tour this side of Davis Love III.
2002 US Open - Phil Mickelson
Surprisingly (or not surprisingly, depending on your viewpoint), the only time Phil has finished 2nd to Tiger at a major. This would have been his first, of course, and 4th overall. Also, this picture never fails to crack me up.
2005 Masters - Chris DiMarco
Would have been his first major. Would also have filled Tiger's fist-pump quotient without a problem.
2005 British Open - Colin Montgomerie
Yes, this would have been Monty's first... oh who am I kidding, even without Tiger, there's no freaking way Monty wins a major. Fred Couples and Jose Maria Olazabal tied for third, we're all better off assuming one of those guys win, right? Also, that is not a picture of Bill Parcells.
2006 British Open - Chris DiMarco
It'd be his second if you include the '05 Masters. Personally, I'm rooting for DiMarco to win a major, just to see what style of fist-pump he busts out for the occasion. Maybe a first ever quintuple-swooping Mortal-Kombat-style uppercut that accidentally knocks out his caddie?
2006 PGA Championship - Shaun Micheel
Inexplicably, this would have been his 2nd major. I still have no idea who this guy is, but I'm sure Jim Nantz has a smarmy way to pronounce (read: over-enunciate) his name.
2007 PGA Championship - Woody Austin
Would have been his first, bringing us full circle back to Tom Kite if Woody were still sporting the aviators.